Choose self care. Choose yourself.
Replenish is a women only, weekend long, all-inclusive retreat in nature. Facilitated by Brittany Vacca, this retreat will include guided exercises and meditations, focused on connection with self, others and the world. Treat your soul to nature, friendship, nourishing meals, transformational work, celebration, free time and relaxation. An intimate celebration of women in a charming yurt camp in Swanton, Ohio, this retreat is limited to twenty women. Note: all rooms are shared and some women will be sharing beds as well. You must have graduated the Grace training to attend this event.
nature walks

journaling

community building

star gazing

nourishing food

sisterhood circles

relaxation
Retreat Dates & Location
Friday, October 11, at 6:00 PM - Sunday, October 13 at 3:00 PM
Yurt Camp, 5751 Waterville Swanton Road, Swanton, Ohio 43558
Investment
$275
($100 deposit in order to register)
Registration
If you would like to register and/or have questions, please reach out to Next Level Trainings at (614) 385-2376.
Upon registration, you will receive and email with full details and logistics.
itinerary
Friday, October 11 - Sunday, October 13
Friday:
6pm early evening arrival

Lodging check-in

Dinner

Welcome ceremony

Star gazing
Saturday:
Breakfast

Morning circle and session

Lunch

Afternoon session

Dinner

Evening session
sunday:
Breakfast

Morning circle session

Farewell ceremony

Pack-up

3pm departure
*Itinerary subject to change at the discretion of the facilitator.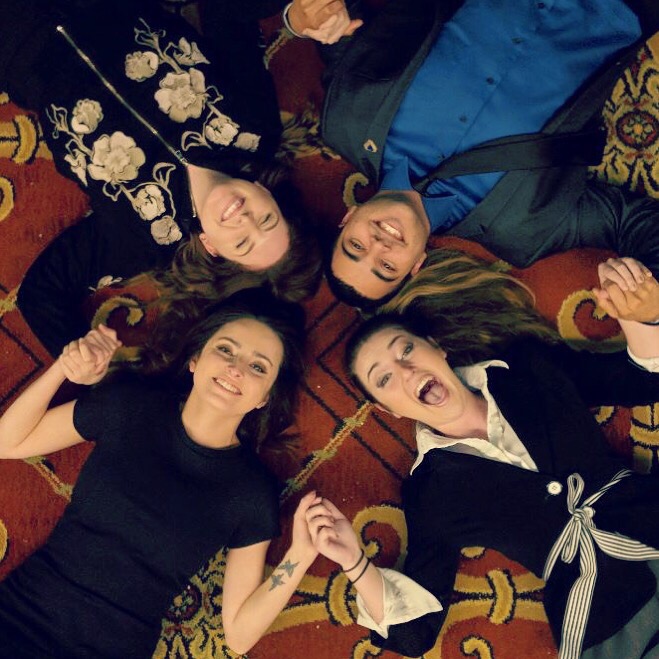 The first 4 registrations: $395 each (promo code: EARLYBIRD)
The following 6 registrations: $495 each (promo code: STANDARD)
The final 10 registrations: $550 each
Important Information
Requirements
You must be at least 18 years of age to participate in the Replenish Retreat and a graduate of the Grace Workshop.


Next Level Trainings requires all forms to be completed prior to the start of the retreat, including any health history and release waivers.
Preparation
Come ready to work/play hard. You get out of them what you put into this training, just like at the gym. The people who get the most out of it are the ones who give it 100%!


All students will complete a mandatory preparatory call before the beginning of the training; these calls are dedicated to clarifying the direct results you would like to achieve and answer any questions you may have. A link will be sent to your email to sign up for your orientation call with a time that works best for your schedule.


All Next Level Trainings have built in restroom and meal breaks. Attendees are encouraged to bring snacks and water. Meals are not included in your tuition, so please plan to purchase your meals each day. Attendees should dress comfortably and bring extra layers.


Ending times are approximate and can be earlier or later than scheduled.
Full Attention
This is an immersive experience, unlike a conference or seminar. Participation generates value and full commitment creates maximum results.


Cell phones are encouraged to remain off as much as possible and cell phone service is not guaranteed. An emergency number will be given out for you to provide to loved ones.
Payment
All balances must be paid before the retreat begins.